Product Unpacking (AMBER B1)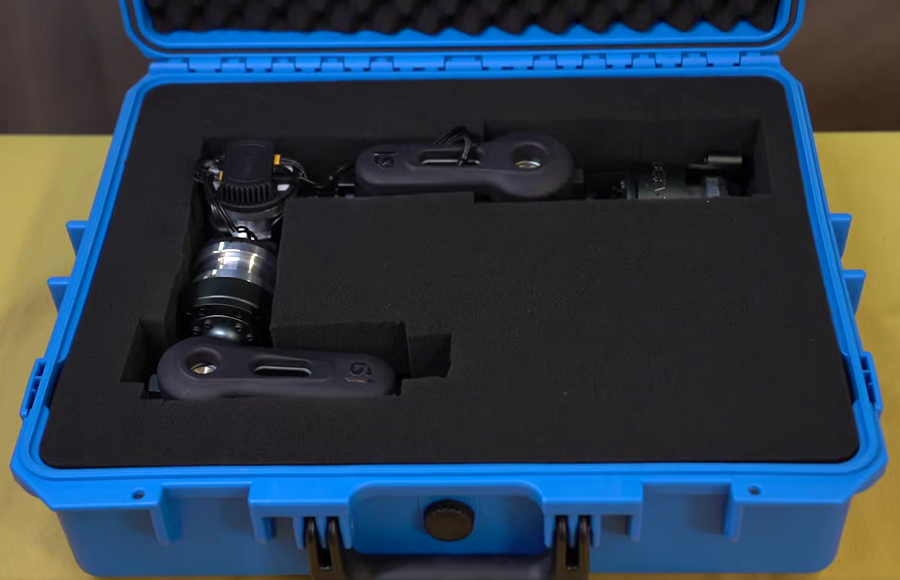 Hardware quickstart and connections
Hardware Parts list
Master Controller,X-hub, Cables, Wires, emergency stop switch and B1 bionic arm.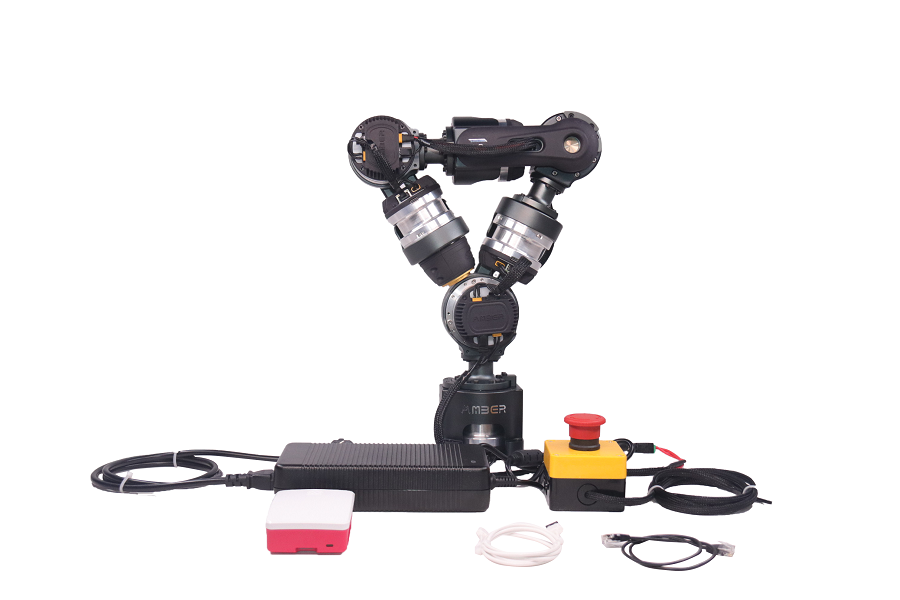 B1 bionic robotic arm must be fixed to a rigid structure.
The robot arm needs to be fixed on the rigid structure with 4 spacers, otherwise the drive board will be damaged, as shown in the following diagram.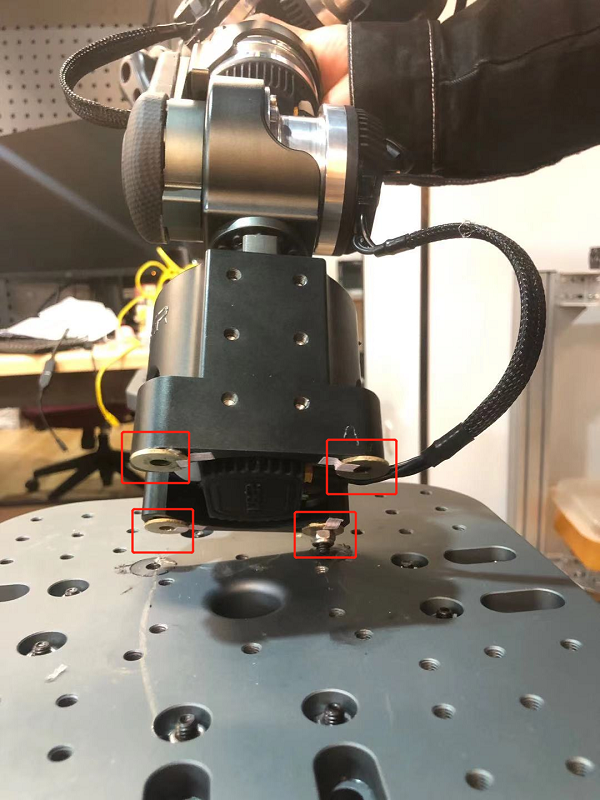 ①Power connection
Connect the robotic arm with the power cable.
Connect the AMBER Master Box to the power.
②Network cable connection
Connect the robotic arm and the Master Box with network cable.
Turn on the power
Before turning on or off the power to restart the robotic arm, you need to reset the robotic arm to the initial position.
Initial position is as the picture below. The position 1 and 2 of Every Actuator should be on the opposite side.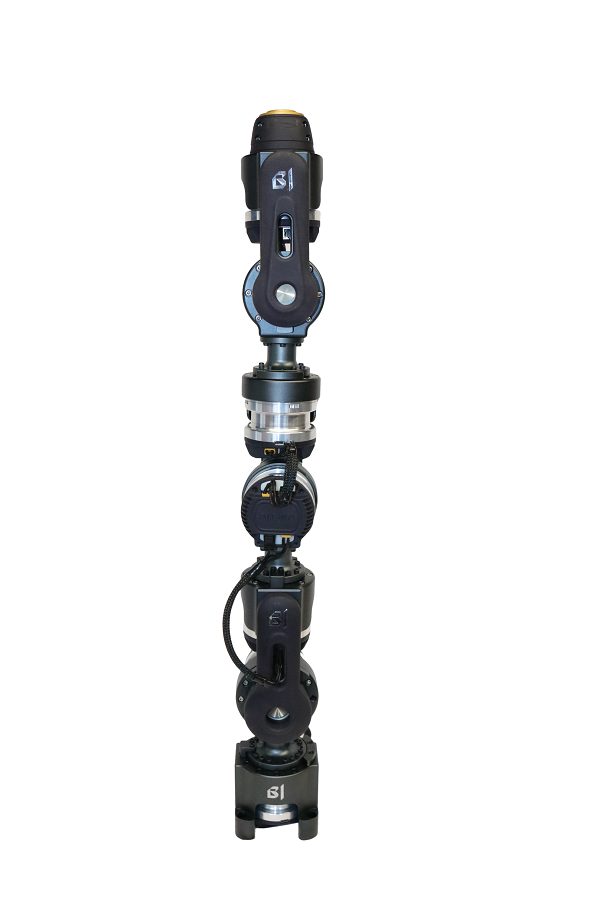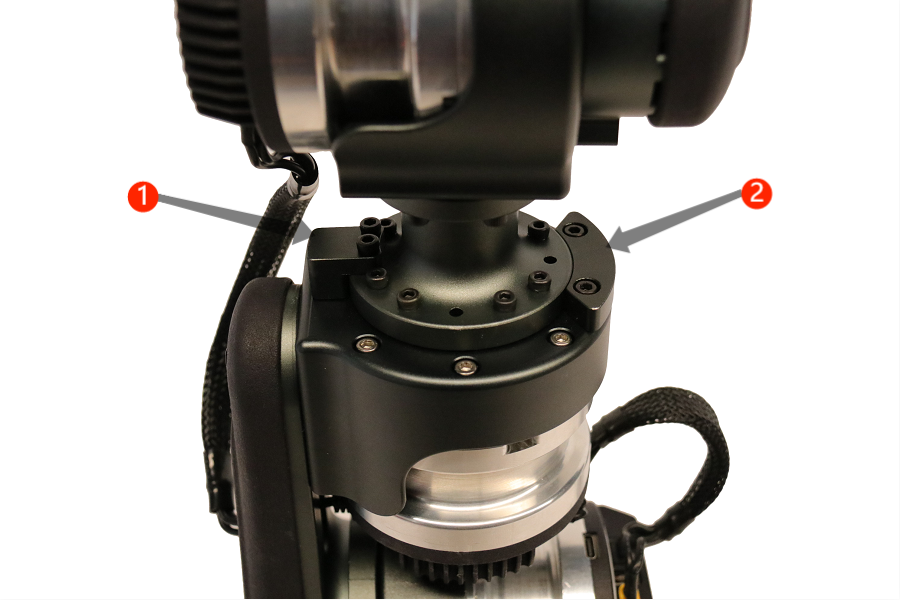 Turn on the power, the voltage range of the actuator is DC 24V-28V.
Technical parameters
Workspace(mm)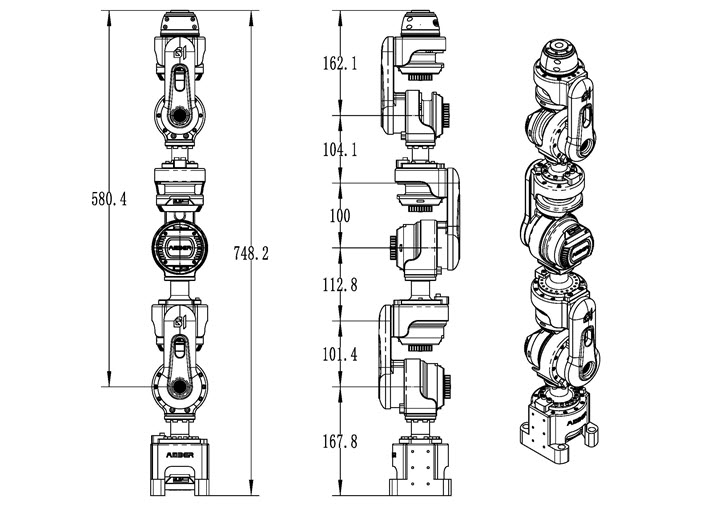 Size of the base fixing screw (mm)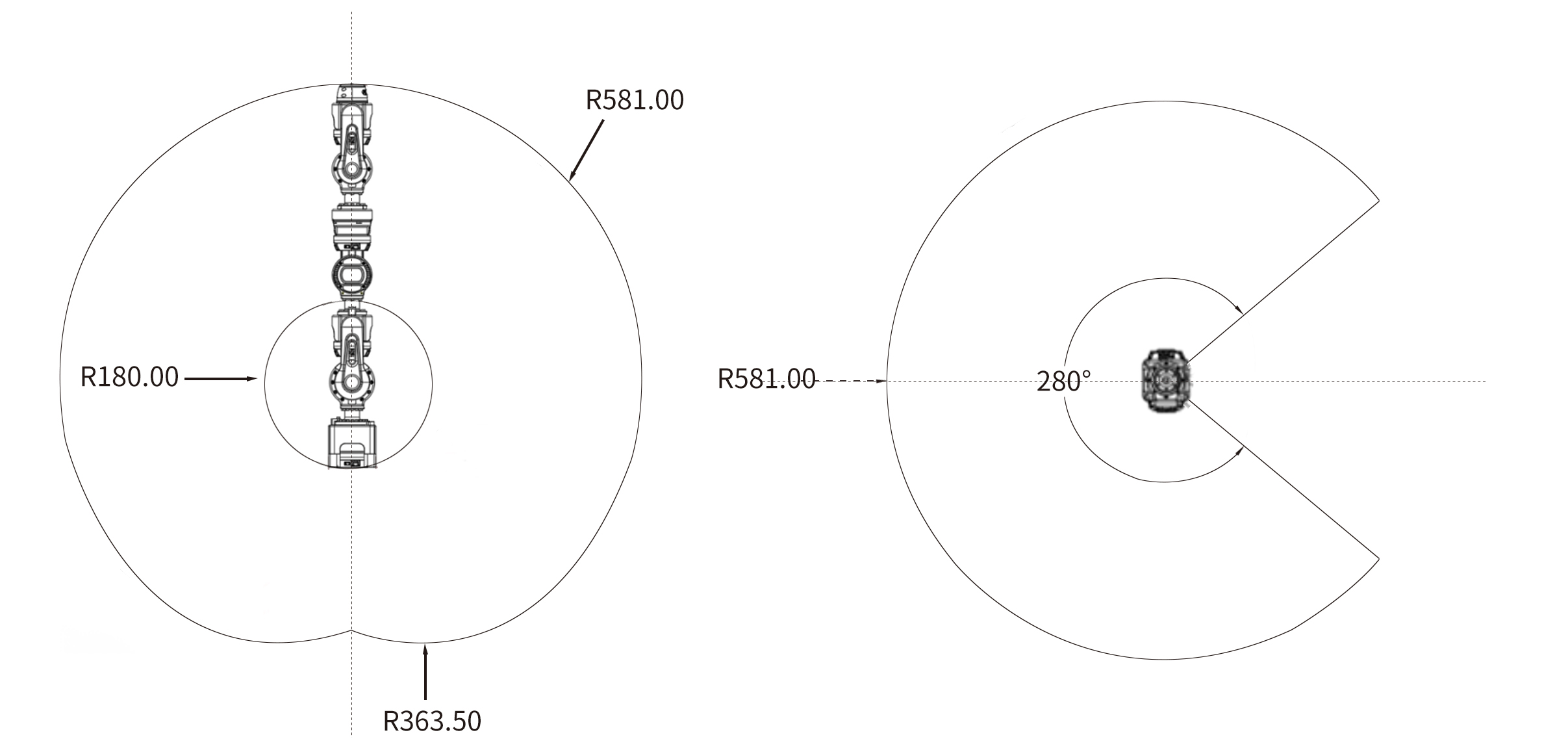 Size of the mounting screw at the end(mm)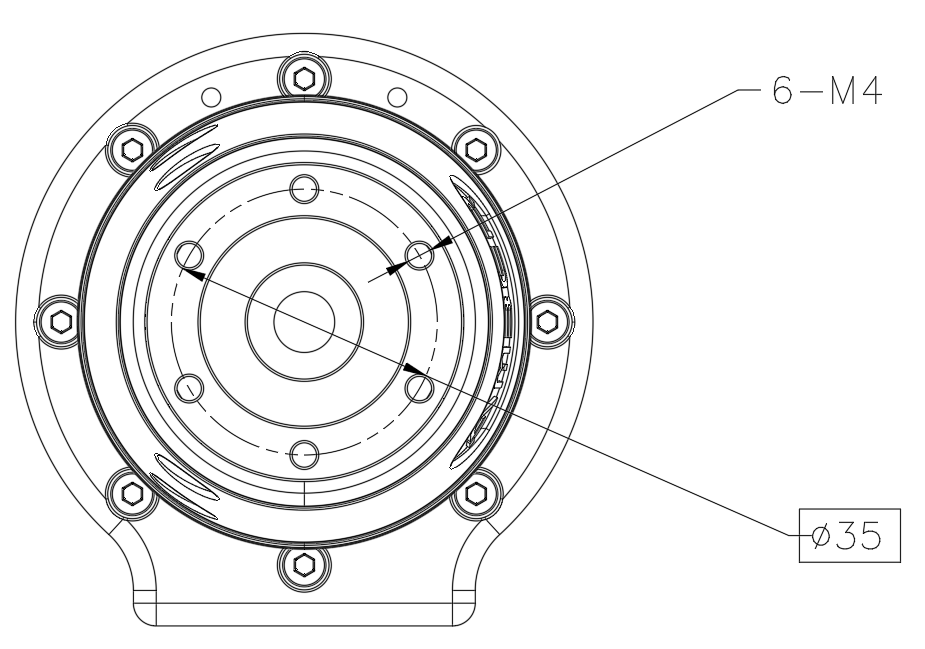 Specifications
| Model type | Bionic-1 |
| --- | --- |
| Payload | 3kg |
| Degree of freedom | 7 |
| Installation method | On plane or tilt surface or suspended |
| Repeatability | ± 0.1mm |
| Working Temp. | +0 ~ +40° |
| Storage Temp. | -25° ~ +55° |
| Working/Storage humidity | No greater than 95% no condensation |
| Weight | 8kg |
| Drive mode | Brushless servo |
| Communication protocal | Ethernet |
Axis parameter
| Axis number | Turning limit | Turning speed limit | Reduction ratio |
| --- | --- | --- | --- |
| Axis1 | (-120,120) | 180°/s | 1:50 |
| Axis2 | (-120,120) | 180°/s | 1:50 |
| Axis3 | (-120,120) | 180°/s | 1:50 |
| Axis4 | (-120,120) | 180°/s | 1:50 |
| Axis5 | (-120,120) | 300°/s | 1:30 |
| Axis6 | (-120,120) | 300°/s | 1:30 |
| Axis7 | (-175,175) | 300°/s | 1:30 |